In the ever-evolving world of baby products, understanding the importance of swaddles in creating a peaceful sleep experience is key. Swaddling is a wonderful way to keep newborns cozy and comfortable. A baby swaddle is a snugly wrapped wearable blanket that helps infants feel secure and by recreating the comfortable womb environment.
In this guide, we'll share all the information you need to know to pick the perfect swaddle. From retailers to distributors and aspiring entrepreneurs, this guide will help you to make choices that align with your business aspirations and the comfort of the tiniest customers in the market.
Table of Contents
Do newborn swaddles have business potential?
What to look for when selecting newborn swaddles?
How to choose the best newborn swaddles for different end customers
Conclusion
Do newborn swaddles have business potential?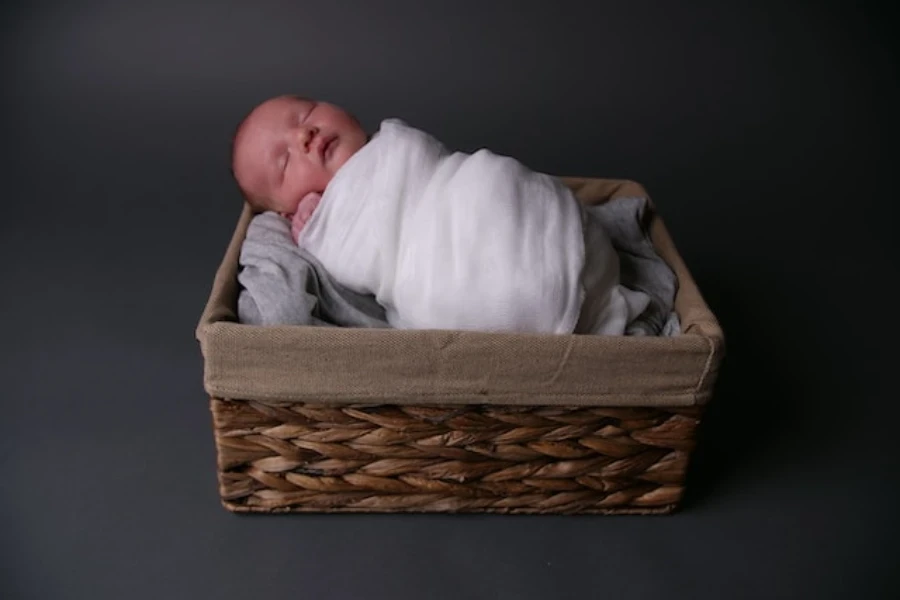 The American Academy of Pediatrics advises parents to keep their infants in a wrap for 12 to 20 hours daily for the first few weeks following delivery. Swaddles for newborns have huge market potential due to the rising need for infant sleeping solutions that are both safe and comfortable. 
This is largely driven by the increasing focus on infant safety, greater demand for sleep solutions, the baby care sector, the impact of social media, and the increasing participation of females in the workforce. How do these forces increase the demand for swaddle blankets? Let's take a look.
Increasing focus on infant safety and sleep solutions
First, new (and old) parents are constantly searching for goods that will make their infants feel safer and sleep better. This leads to the surging demand for healthy baby care products, including newborn swaddles. This growing demand urges global leaders within the baby care product market to create novel products that meet these needs.
The baby care sector is expanding
Second, the market for innovative and high-quality products in the baby care sector is consistently expanding. This is evident as prominent players in this industry continually develop multipurpose products that pay even more attention to infant safety. One of the primary goals for this development is to provide more ease to new parents who need to take care of their newborns despite their busy lifestyles.
The impact of social media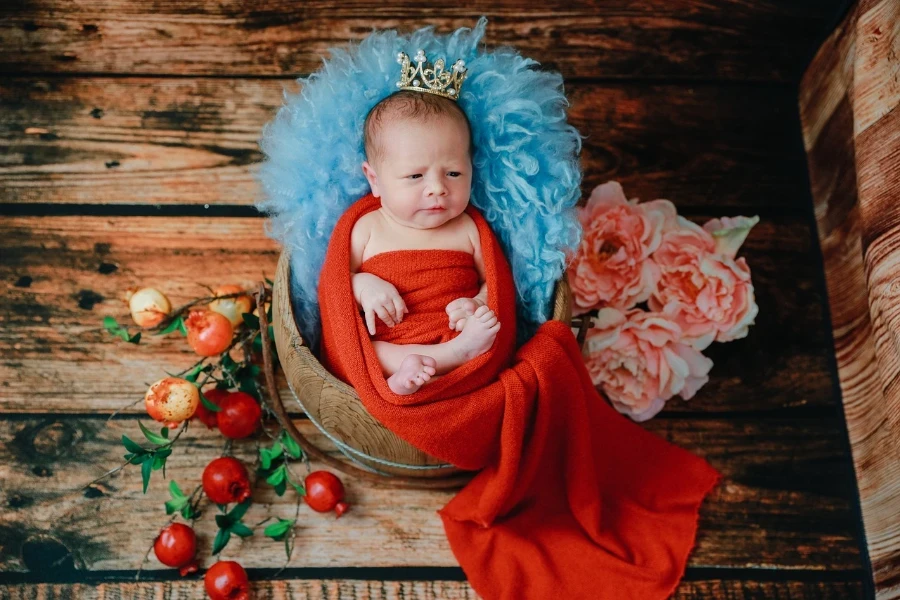 Social media is a powerful growth catalyst for the newborn swaddle industry, allowing business to leverage influencers who share compelling images and endorsements of swaddling's benefits. With their engaged followers, influencers provide information by creating an authentic platform to showcase adorable swaddle-clad babies while discussing how swaddling enhances sleep and promotes comfort.
These visually appealing posts resonate with parents seeking practical solutions, effectively driving awareness and interest in swaddles, ultimately propelling the business's reach and success.
Increasing participation of females in the workforce
The increasing participation of females in the workforce raises the demand for newborn swaddles as working mothers seek convenient solutions for their babies' sleep. Swaddles provide time-strapped parents with an effective tool to soothe and comfort infants, easing their transition between work and childcare responsibilities. The versatility and ease of swaddles make them an attractive choice for busy, modern families.
What to look for when selecting newborn swaddles?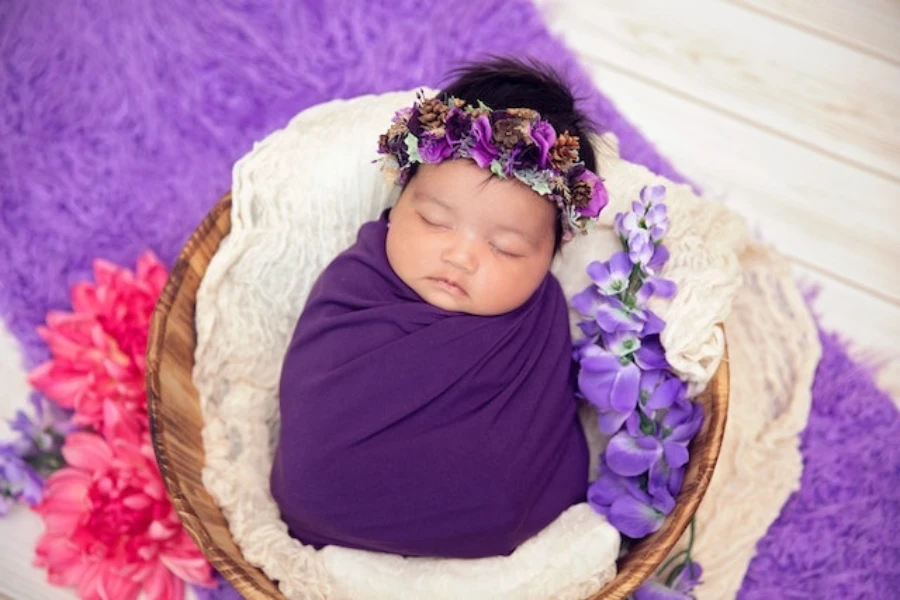 It's important to consider several aspects when choosing newborn swaddles to sell to ensure you provide high-quality products that satisfy the demands and preferences of your target customers. Observe the following details:
Safety and comfort
Newborns have delicate skin, and their developing bodies require the utmost comfort and safety. Therefore, focus only on newborn blankets made from breathable, soft, and hypoallergenic materials that help minimize the risk of allergies or irritation.
The fabric of the newborn swaddles should be gentle on an infant's skin without causing overheating. Consider checking for additional features such as adjustable fasteners and secure closures that ensure the swaddle stays snug without posing a suffocation hazard or restricting movement.
Ease of use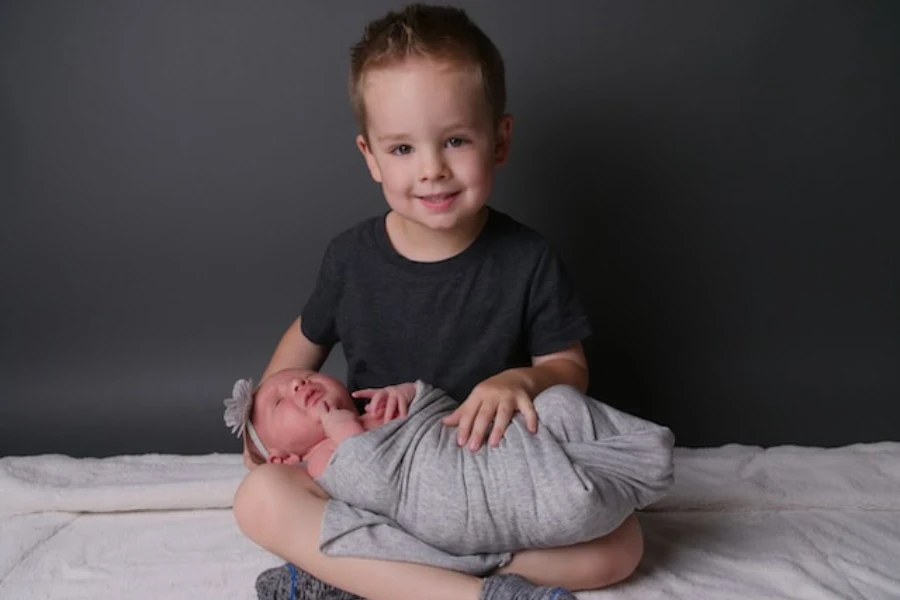 Parents adore user-friendly newborn swaddles since they usually come in handy during the early sleep-deprived newborn days. Choose swaddles with interesting, intuitive designs that allow parents to securely and quickly swaddle their infant using Velcro closures, zippers, or snaps.
Size and fit
Newborn swaddles should be available in appropriate sizes to accommodate infants without being excessively restrictive. So, stock up on swaddles with adjustable sizing options or different sizes to cater to a wider range of newborns. Newborn swaddles that fit exceptionally well help ensure the infant's safety and snugness throughout the night.
Design and aesthetics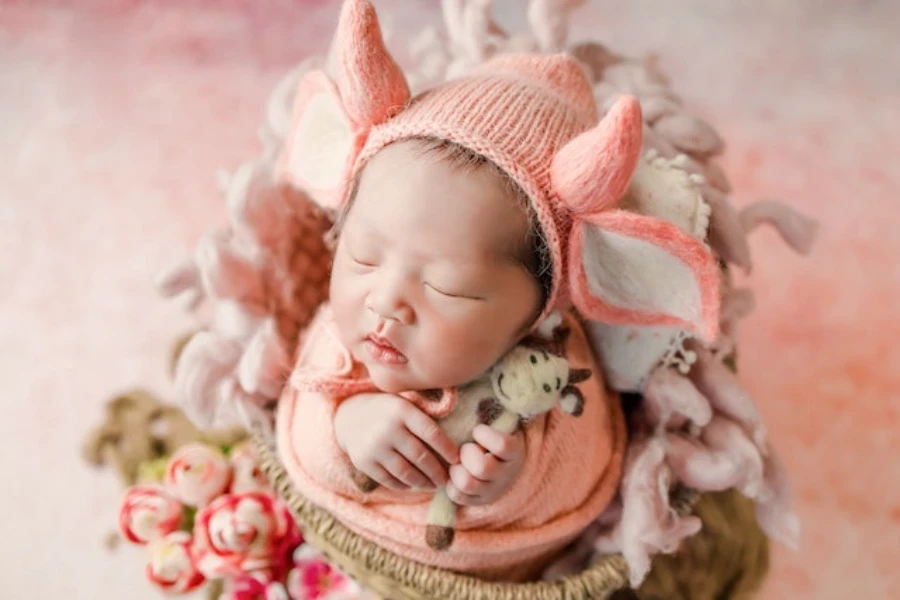 Newborn swaddles with attractive colors and designs always catch the attention of new parents. This is why offering newborn swaddles adorned with various colors and patterns is never bad. Different patterns and colors appeal to different preferences and tastes.
Quality and durability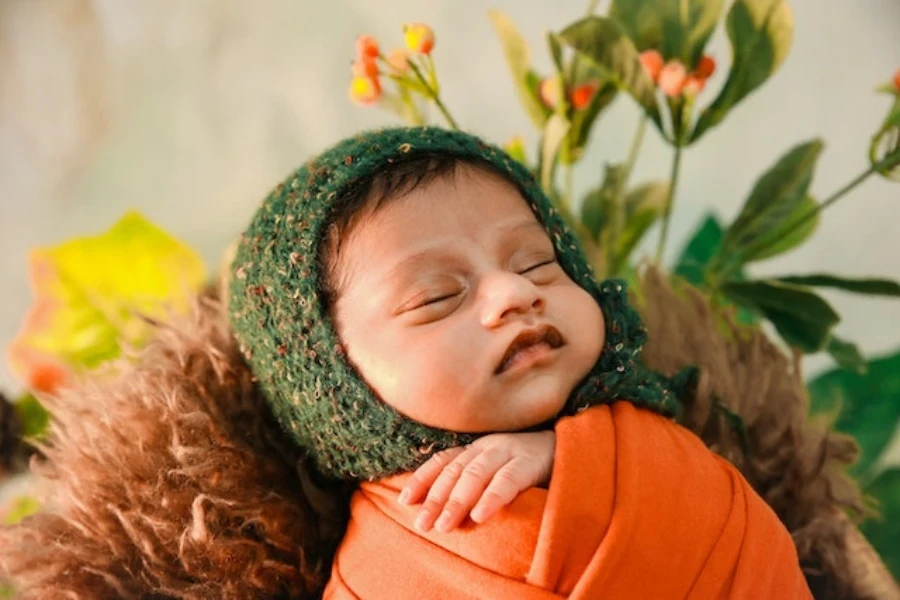 Two key factors that contribute massively to the durability of newborn swaddles are construction and high-quality materials. Go for newborn swaddles capable of withstanding multiple washes without losing shape or softness after a few months.
When you produce sleep sacks made from high-quality fabrics that hold up remarkably well over time, even after repeated use, you can be guaranteed loyal customers and glowing feedback.
Safety standards
While safe swaddling is the top consideration when choosing swaddle sacks, ensuring they meet all relevant safety regulations and standards is equally crucial. Therefore, ensure every newborn swaddle undergoes safety testing and adheres to guidelines set by regulatory bodies such as the Consumer Product Safety Commission (CPSC) or other regulatory organizations within your region.
Customer reviews
Positive and negative feedback provide quality insights into how well – or badly – specific swaddles perform in real-life scenarios. You should only stock up on newborn swaddles that meet your customers' comfort, safety, and usability expectations.
Branding and packaging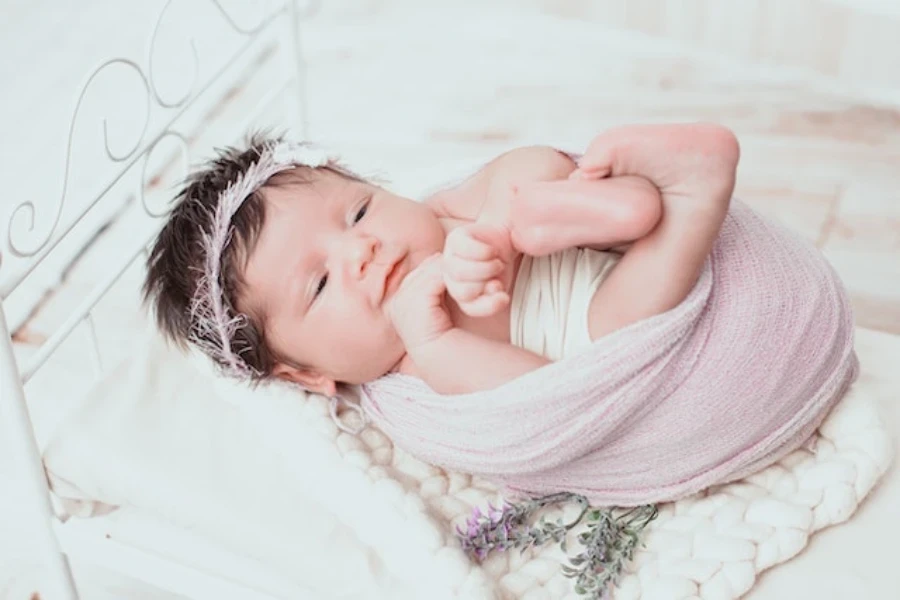 Creating a memorable brand identity is impossible without the branding and packaging of your newborn swaddles. Consistent branding, visually appealing packaging, and a well-designed logo across your entire product line will make it easier for your swaddles to stand out in online marketplaces and even on the shelves.
Eco-friendly options
Today's consumers are more environmentally conscious. If you want a competitive advantage, stock up on your offers of eco-friendly newborn swaddle options. Get swaddles made from sustainable or organic materials with excellent packaging choices for minimizing waste and utilizing recyclable materials.
Supplier and production reliability
Focus only on reputable suppliers known for manufacturing premium quality products on time and consistently. You may need to conduct in-depth research to determine how often they adhere to quality and ethical standards.
How to choose the best newborn swaddles for different end customers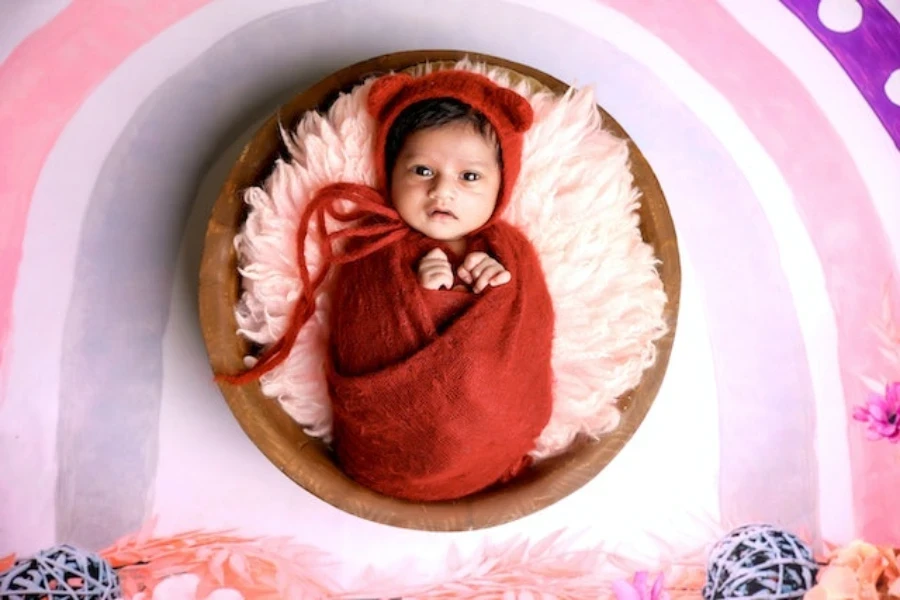 Choosing the best newborn swaddles for different end customers involves understanding their unique needs, preferences, and lifestyles. Here are some considerations for different customer segments:
First time parents
First time parents often prioritize safety and ease of use. Since they are inexperienced with swaddling techniques, you should recommend newborn swaddles with adjustable closures, zipper or Velcro options, breathable fabrics, and easy-to-follow instructions.
Experienced parents
Experienced parents often look for newborn swaddles that offer functionality and a balance of convenience. Offer them swaddles that are quick to remove and put on; a wrap-around design or front zipper option is the best. Ensure the swaddles can withstand multiple washing due to their durable fabric.
Eco-conscious parents
Eco-conscious parents are all about organic and sustainable materials. So, offer them newborn swaddles made from bamboo or organic cotton and packaged with recyclable materials and minimal plastic.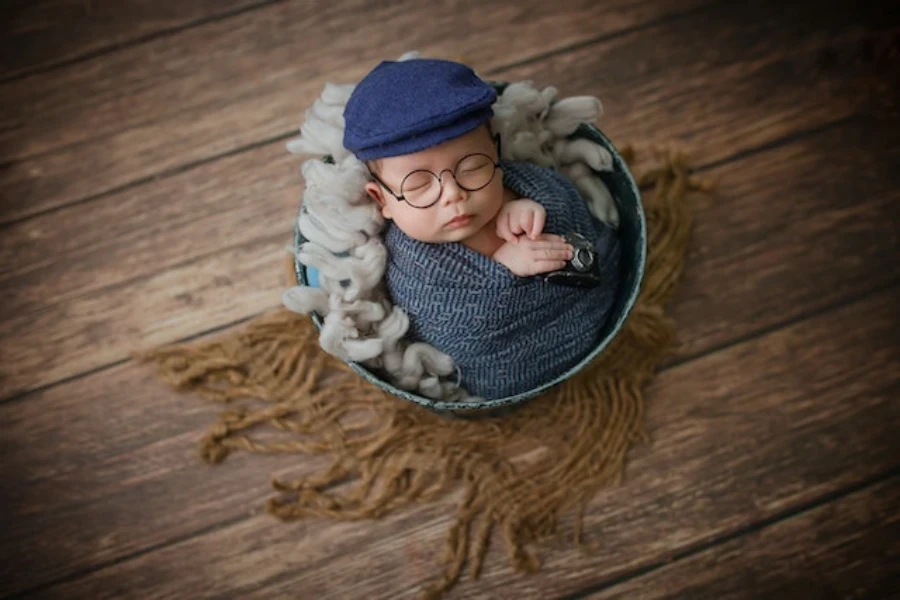 Fashion-forward parents
Fashion-forward parents always have aesthetic preferences. They will require stylish swaddles with modern designs or patterns. They will also look at swaddles available in various color options. If the newborn swaddles are photo-worthy, they will surely purchase them.
Sensitive-skin babies
Some newborns have sensitive skin. Offer parents breathable swaddles made with hypoallergenic – muslin or organic cotton – fabrics. Ensure swaddles are free from chemicals or harsh dyes.
Conclusion
The importance of selecting the best newborn swaddles for excellent sleep cannot be overstressed. This guide offers the key information needed to make decisions that align your professional objectives with the welfare of the priceless little bundles of joy that kids are.
The level of comfort and quality of the swaddling you provide is key to allowing infants to rest peacefully, so stock up on these necessary items that support quality sleep and happy parenting.
Was this article helpful?