In the vibrant world of home décor, certain items have stood the test of time, enduring trends and evolving aesthetics. Among these, hourglasses form a formidable niche that, no matter the evolution of home and commercial design, are still relevant and as appealing as long ago.
These captivating timepieces do more than merely track the passage of time – they serve to provide artistic flair, effortlessly merging old-time elegance with functionality. Consequently, their popularity is unquestionable, and sellers in the home décor industry may want to maximize on this unique niche to not only drive sales but also establish a solid customer base.
In this article, we'll explore five distinctive types of décor hourglasses, which sellers should know and consider incorporating into their inventory to meet the dynamic preferences of consumers. This list is based on popularity, customer reviews, and ratings on top online wholesalers such as Alibaba.com.
Table of Contents
A brief overview of the décor hourglass market
Types of décor hourglasses to know
Conclusion
A brief overview of the décor hourglass market
The décor hourglasses have become a significant segment of the lucrative global home décor market which continues to thrive. As of 2022, the global home décor market size was worth approximately US $715.4 billion. In future, analysts expect it to hit an all-time high of US $937.0 billion in 2028, with a growth rate of 4.7% between now and then.
As a segment of the home décor market, the hourglass market has shown impressive growth in recent years. The unique blend of artistry, functionality, and nostalgia that these timepieces embody makes them a compelling addition to any home. Current market trends point towards increasing demand for décor hourglasses, ranging from traditional wooden designs to modern metallic and novelty options.
Overall, like other home décor segments, the market growth can be attributed to several factors, majorly increased urbanization, accessibility of online markets, and the development of the real estate industry. 
Types of décor hourglasses you should know
Antique hourglasses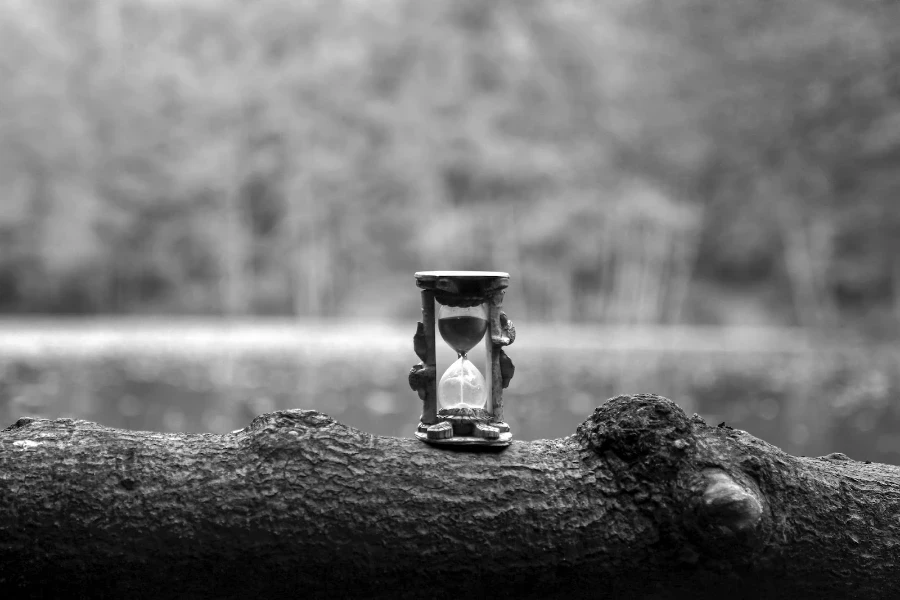 The allure and appeal of an antique hourglass is undeniably timeless. Crafted from various materials, these hourglasses offer an earthy charm and convey a warm, homey feel. As such, their antique aesthetic, combined with intricate craftsmanship, caters to the tastes of customers who appreciate elements of vintage décor in their spaces. They make for great ornaments in homes and or businesses.
By offering these traditional pieces, you can easily tap into a consumer segment that values a fusion of heritage and style, thereby driving customer satisfaction and, ultimately, sales.
Contemporary hourglasses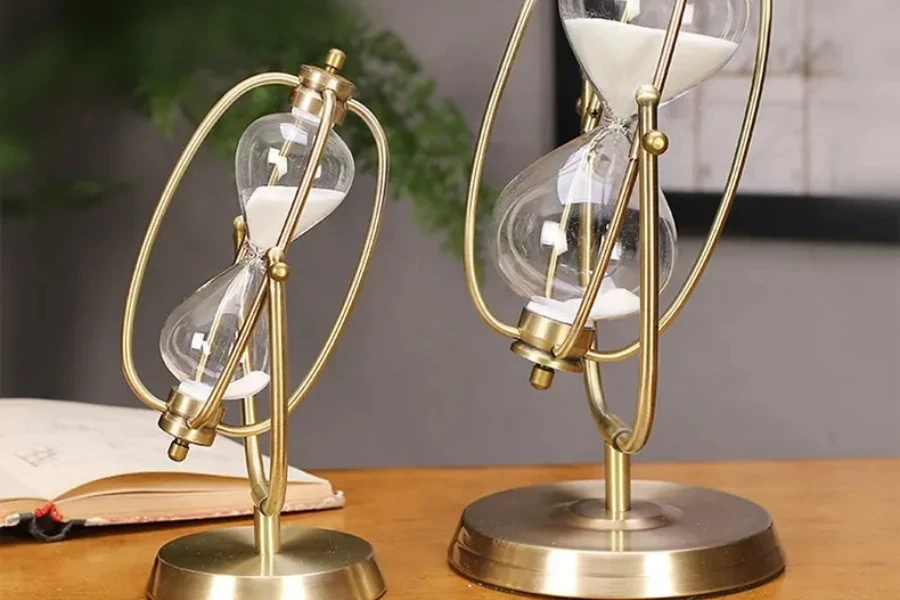 Contemporary hourglasses are characterized by sleek designs and a contemporary appeal that bring a touch of modern elegance to any room. Their polished surfaces and minimalist design elements make them an ideal choice for consumers who appreciate a modern, chic aesthetic. 
Stocking these hourglasses positions any retailer competitively, appealing to the contemporary, discerning consumer who values modern sophistication in their home décor. Even better, their popularity extends across consumer ages, offering a broader market than any other type.
Sand art hourglasses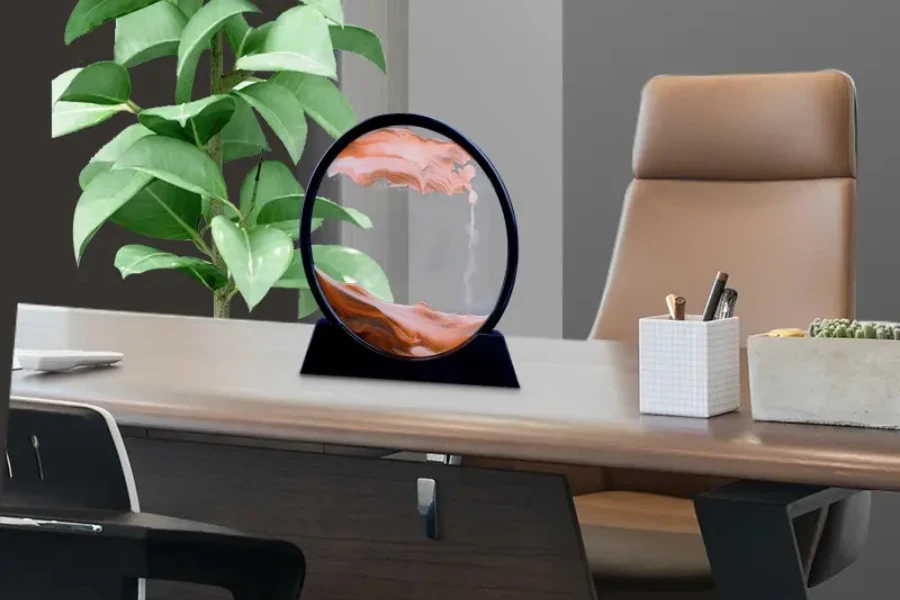 Sand art hourglasses bridge the gap between function and art. As each grain of sand falls, it creates a dynamic work of art, presenting an ever-changing spectacle for the viewer. These unique timepieces are considered pieces of art on their own, with some art collectors dedicating their time and resources to collect such. 
By adding these to your offerings, you can stand out in a competitive market and cater to a niche that values artistry and uniqueness.
Personalized hourglasses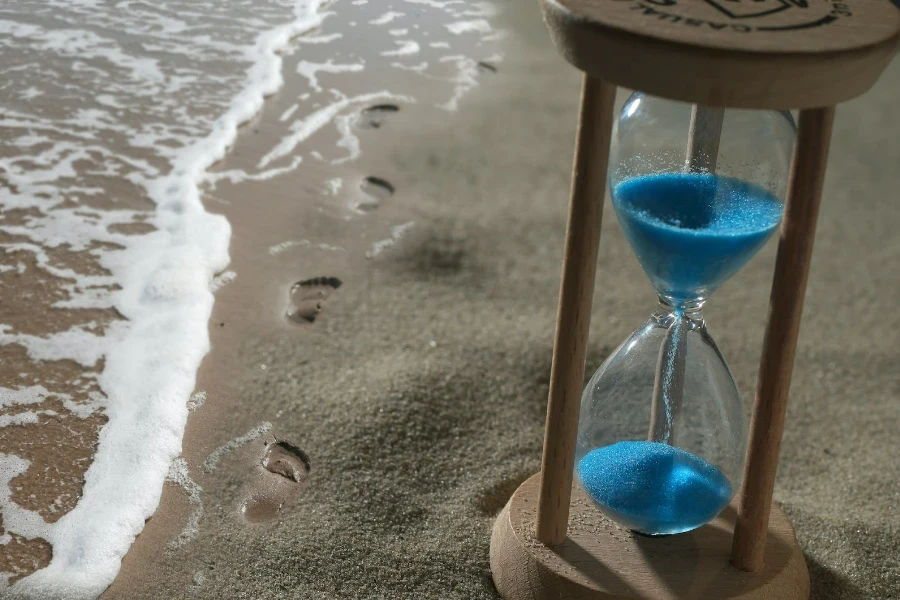 Adding a personal touch to your home décor wares can elevate them to a whole new level and offer increased customer satisfaction. Personalized hourglasses do just that. Whether it's with an engraved name, a special date, or a memorable quote, the customization options of these hourglasses are limitless. 
These unique hourglass appeal to customers seeking to reflect their individuality, potentially increasing customer satisfaction and diversifying your clientele. Moreover, with customization, prices often increase to your advantage.
Unique and creative hourglasses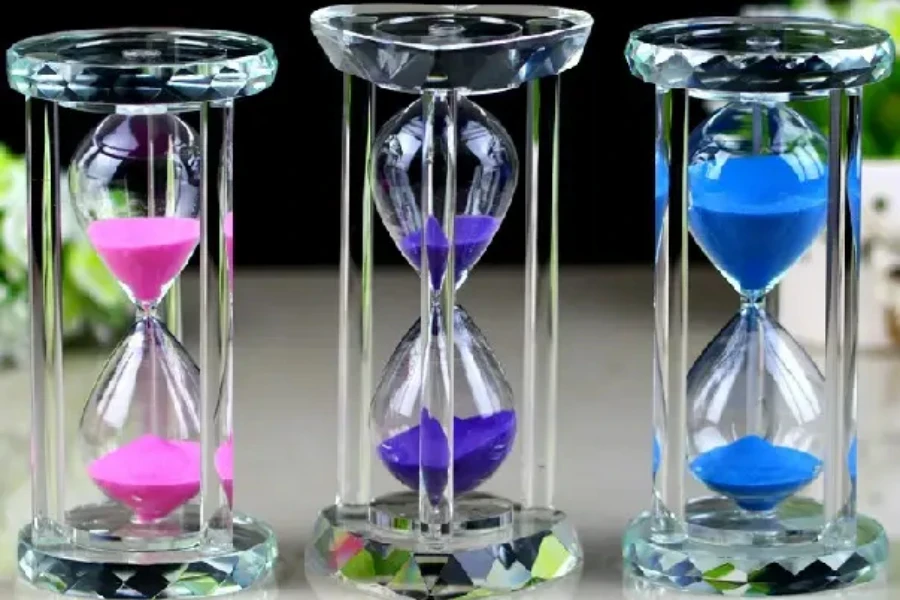 Finally, for customers who seek fun and quirky elements in their décor, unique creative hourglasses make for an ideal choice. From hourglasses with colorful sands to those with unusual shapes and designs, unique and creative hourglasses can become conversation starters with instant appeal.
Consequently, by including these in your inventory, you not only attract and cater to more adventurous customers who love to incorporate fun and distinctive items into their home décor but also impulsive buyers.
Conclusion
In the diverse and expansive world of home décor, hourglasses offer a unique combination of beauty, functionality, and timeless charm, an ideal blend of aesthetics that many customers covet. As a seller of home décor, it's recommended to stock a diverse range of hourglasses so as to best cater to the needs of different customers.
By diversifying your offerings with the five varieties, you can attract a broader range of customers and stay relevant and competitive.For thousands of items just like the ones above, visit Alibaba.com.
Was this article helpful?